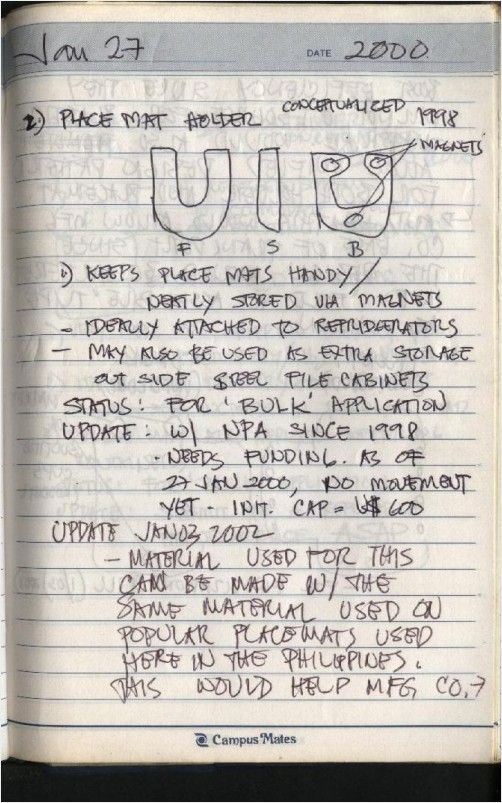 The placemat holder was born out of need. Eric, a father of one back in 1998, was renting a small apartment in Angeles, Pampanga, Philippines.
Being a small apartment as it was, storage space was a challenge to find. Particularly in the kitchen. The cupboards weren't enough, the counter tops weren't enough. Aside from the usual utensils, plates and glasses that are frequently used in the kitchen, he had these placemats to deal with.
Being Filipino, close family ties are a norm...
Of course, these people notice the contraption Eric has conceptualized. All immediate family members have seen this including those relatives visiting from the US.
Read more: History of the Placemat Holder